Join wine lovers saving over $1.2M since launch.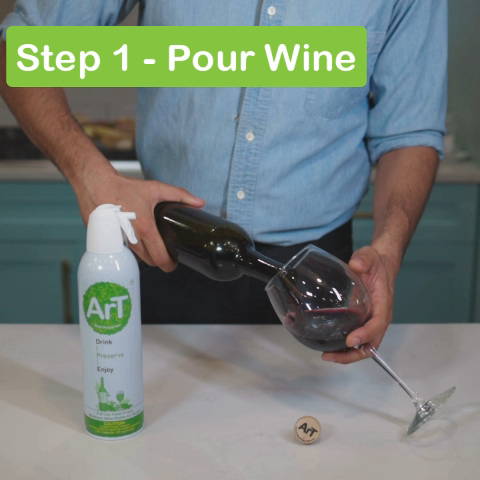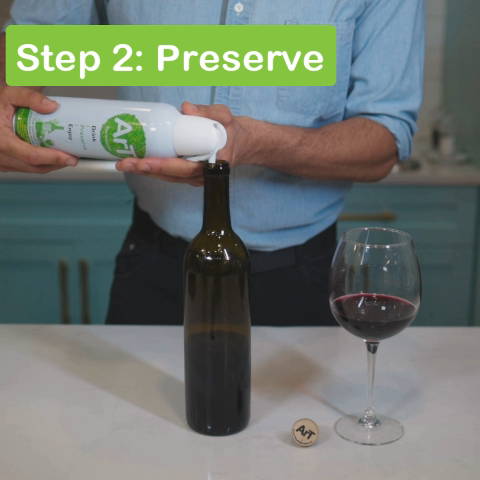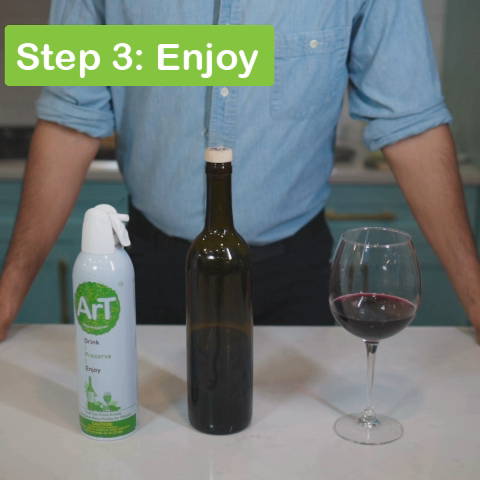 You can use ArT Wine Preserver in less than 3 seconds. Made easy with you in mind.
---
Save 20 to 40 bottles of wine per canister of ArT Wine Preserver. Our average customer saves $50 per canister purchased (talk about return on investment!)
One single ingredient: Argon gas. Argon is the gold standard in wine preservation. No cheap mixes like nitrogen or carbon dioxide, you get the good stuff.
---
Fresh Wine for 7 to 30 days
You'll have plenty of time to finish the bottle.
Sign up for 20% coupon in your first email. We send tips to save money on wine, product specials, tips and a 20% off code in the first email.