Premium Argon Wine Preservation
The Perfect Glass of Wine, Time After Time
•All natural, food grade argon extends the life of wine for weeks.
•As little as 15¢ per use. No expensive equipment required.
•Easier and more effective than vacuum pumps.
More Options - Less Waste - Better Margins
ArT Wine Preserver gives winemakers and tasting room managers the peace of mind that any wine they open today will taste just as fresh a tomorrow, next week, or even longer.
Keeps wine fresh for 7 to 30 days
Preserves up to 40 bottles
Existing Customers
Trusted by winemakers
At VIN312 Winery, we put a lot of effort into making our wine. For that reason we want to make sure the pour from the first pour to the last pour is exactly as we intended it to be. For that reason we use the ArT Wine Preserver"
-Warner DeJulio, Owner and Winemaker at VIN312 Winery  
Directions
Three simple steps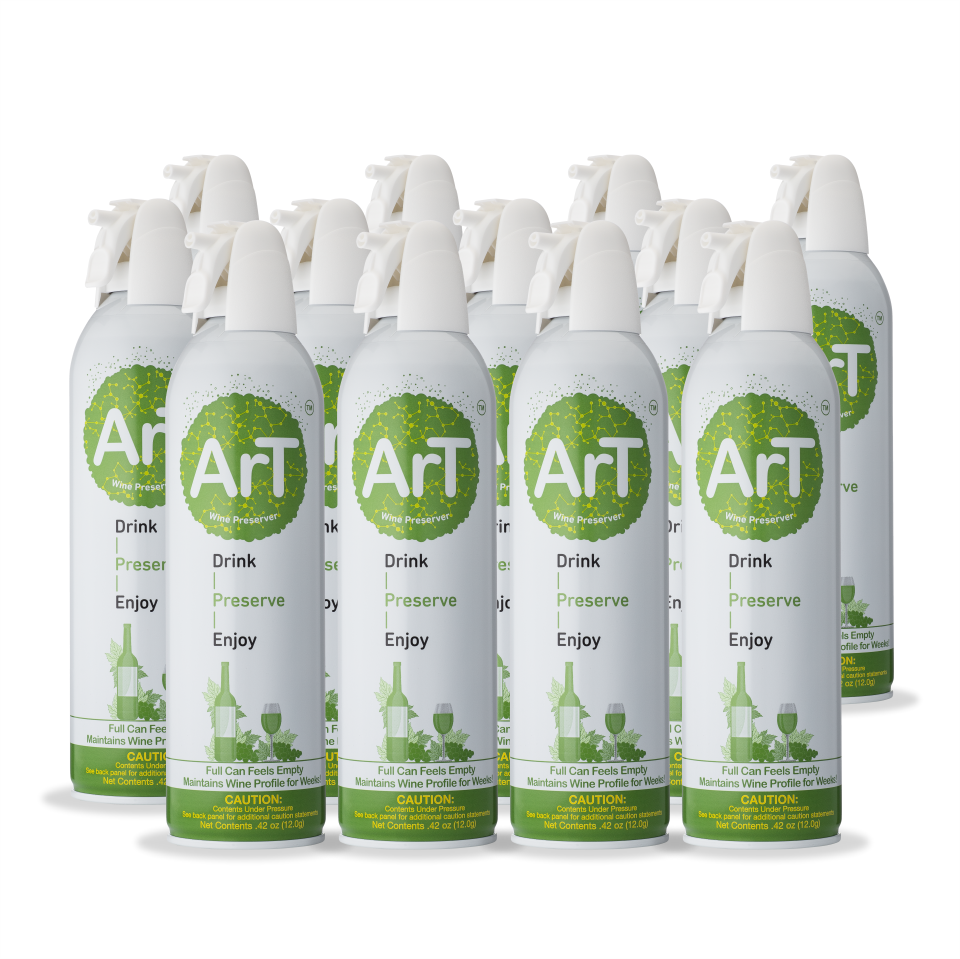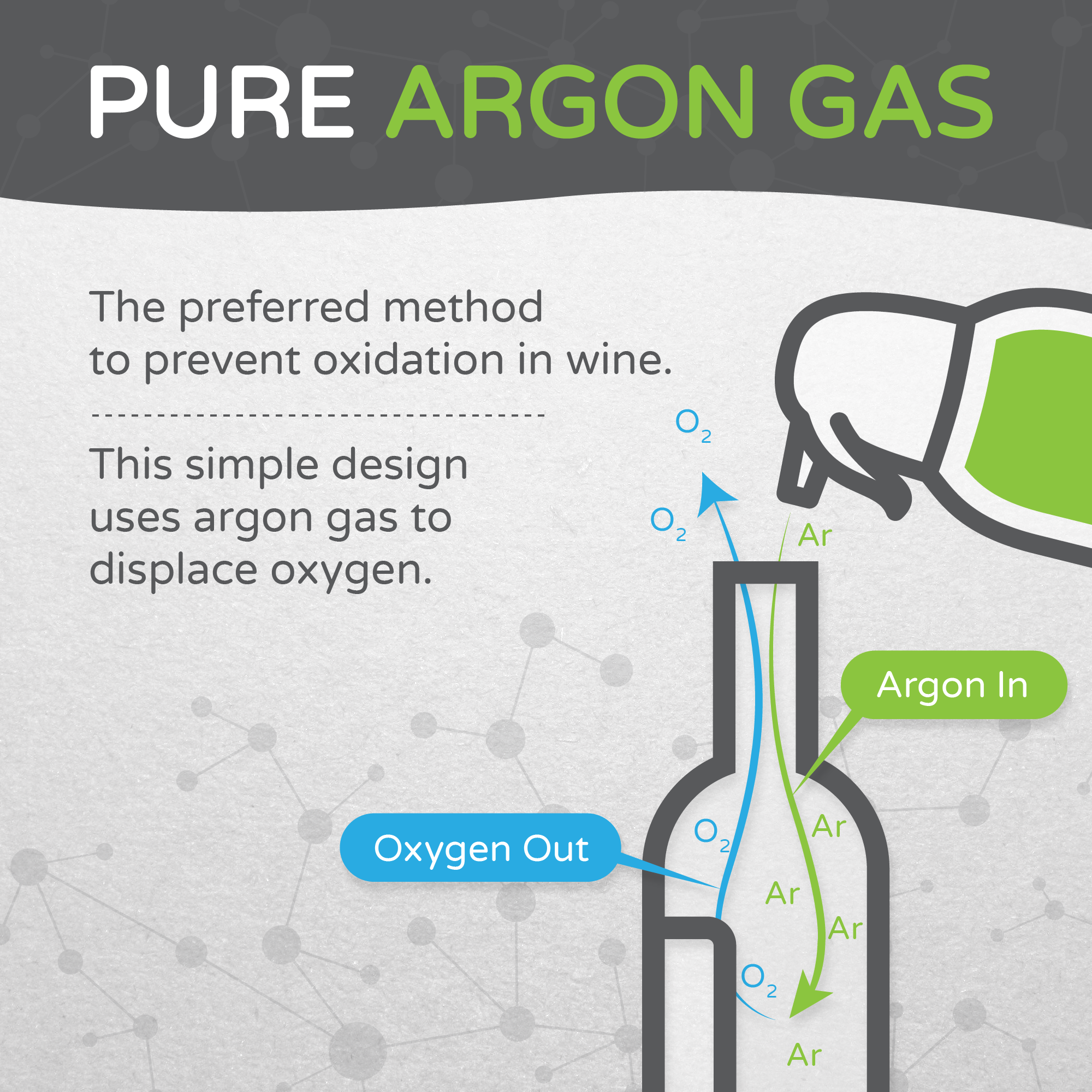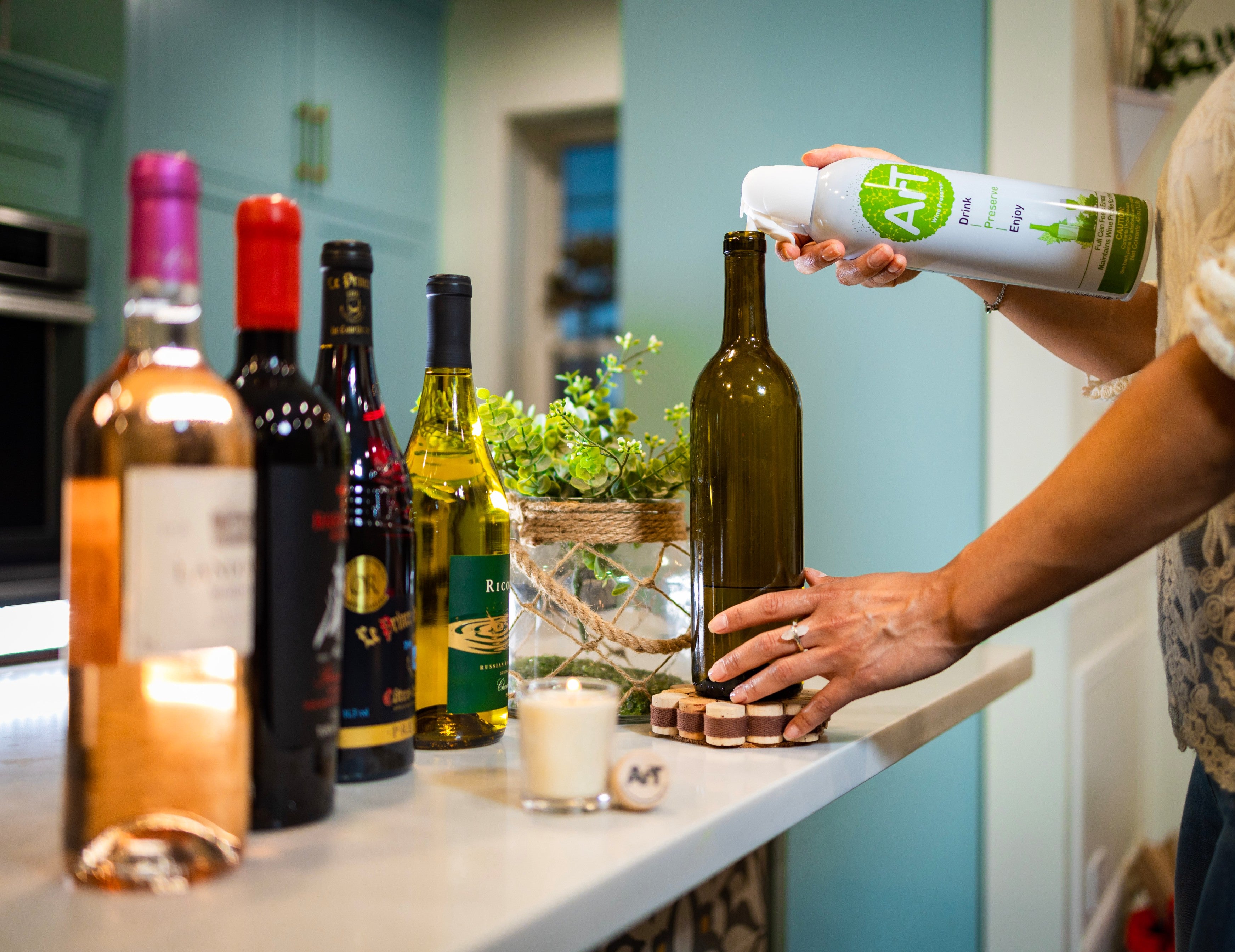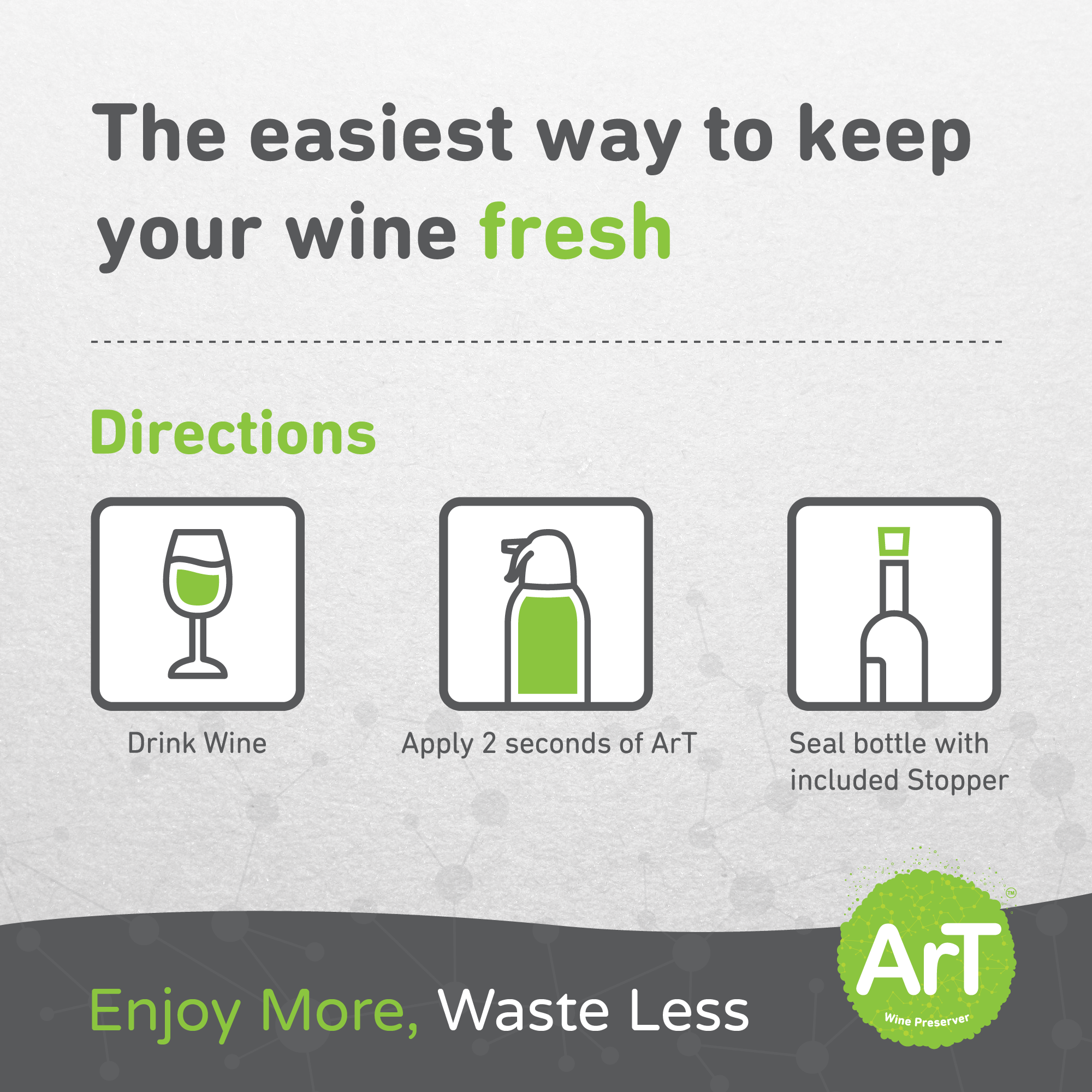 ArT Wine Preserver® - Wholesale
Out of stock
The easiest way to keep wine fresh.
ArT Wine Preserver® is the easiest way to keep wine fresh. This simple wine saver uses pure argon gas to displace oxygen. Argon is the preferred method to prevent oxidation in wine.
Convenient for tasting room samples

Fresh wine for 7+ days


Preserves up to 40 bottles

Contact ryan@artwinepreservation.com for:
Shipping is included for continental USA customers, orders ship within 7 days via UPS (currently, wholesale shipments are delayed and will ship April 11th)
Made in the USA
U.S. Patent No. 11,317,641 B2 covers certain methods of preserving wine with inert gas.
USA
We offer free standard shipping on all orders (2 – 5 days).

All orders are dispatched from our Chicago workshop, please allow 1 day for processing.
CANADA
UPS Standard used, shipping rates calculated at checkout. Please allow 7 days for shipping.